Camp Craddock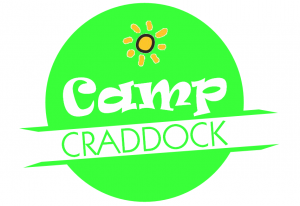 A mission trip without parallel!
Camp Craddock is a traveling summer camp delivered to children's backyards and providing songs, stories, games, and crafts each day for one week. Since 2011, this program has delivered summer enrichment to children at greatest risk of summer reading loss. Sandwiched between service of breakfast and lunch and interspersed with visits from the Story Express, our customized book mobile, Camp Craddock serves multiple sites throughout southern Appalachia each year.
No immunization, no passport, no air travel!
Stay at The Craddock Center, dorm-style
Use a ready-to-go, traveling curriculum each day
Integrate your own creativity, music, crafts, and talents
BYO musical instruments, or use ours
WHAT WILL MY MISSION GROUP DO?
Your group will be given access to daily camp curriculum in advance, designed to fit into "buckets." Each day, you'll fill your bucket with the necessary supplies for the day's camp activities. Buckets contain a story, song, craft supplies and instructions, and game suggestions. Your group may pick from among several "buckets," and then you're on the road to deliver "happy & hope" to children in their own backyards!
IS THIS VBS?
Although The Craddock Center has a large faith base and works with many churches, our summer programming is not Vacation Bible School. As Dr. Craddock said "…all who work in and through the Center, paid and volunteer, infuse every act and word with the grace of God. This is achieved not by an abundance of religious talk but by being gracious as God is."
WHAT SIZE SHOULD MY GROUP BE?
Based on our experience, the most effective group size is between 10 to 15 people. If your group is larger or smaller, however, let's talk! Our neighborhoods are different sizes, too! If youth will be a part (great idea, by the way!), a ratio of 2 adults to 1 youth is suggested due to the "delivered" nature of Camp Craddock.
WHAT IS THE COST?
To cover costs of staying at the Center, groups are asked to make a minimum donation to the Center of $100 per person for the week. Of course, we hope that you will LOVE Camp Craddock and support it in a way that is meaningful to you! Meals and transportation are provided by your group and costs will vary.
FAQs
About the living space and kitchen
Is there a microwave?
Yes, there is a microwave.
Is there ice?
Our fridge makes a modest amount of ice, but there is a gas station about a mile down the road and grocery stores in Ellijay and Blue Ridge.
Do you have a coffee maker, coffee, etc. or should we bring our own?
We have two 50-cup urns, a 12-cup pot, a keurig and filters.
Do we bring our own paper plates, flatware, etc.?
We have plenty of real dishes and flatware though no dishwasher, so paper products are up to you.
Is there a grill?
Yes, thanks to a generous donation last summer, we have a charcoal grill!
What type of bedding is provided?
We have 15 regular-sized twins on an elevated frame. You will need to bring linens/blankets/sleeping bag.
Is there a tv or a way to watch movies?
Yes, we have a TV and DVD player
What kitchen items are provided?
Thanks to donations, we have an electric griddle, 4-slice toaster, a 5-piece set of glass bakeware, and miscellaneous pots/pans. We have one cookie sheet and various kitchen utensils.
Does The Craddock Center have showers and multiple bathrooms?
The Craddock Center is equipped with two, gender-neutral showers that are accessible apart from the toilets. We have two separate restrooms for women and men, each containing multiple stalls and three sinks.
Is there a washer /dryer that could be used?
There is no washer and dryer.
Places Nearby
Is there a Walmart/Grocery store nearby?
Yes, both Blue Ridge and Ellijay have up-to-date, full grocery stores and a Walmart.
What are some nearby restaurants?
(Please see our Pinterest board or local Chamber of Commerce websites for complete list.)
Pink Pig Barbecue in Cherry Log
Pizza – Papa's Pizza (Blue Ridge & Ellijay), Pizza King (Ellijay)
Mercier's Orchard
What are some things to do in this area?
(Please see our Pinterest board or local Chamber of Commerce websites for complete list.)
Hiking trails (The Center is located on the Benton-MacKaye Trail.)
Tubing/rafting
Big Foot museum
Drive-in theater
Shopping in downtown Blue Ridge/Ellijay
What to bring
Do we need to provide craft supplies or supplies to play games?
We'll have the crafts supplies you need, and if you realize in preparation that we're short on something or don't have exactly what you need, we're happy to pick it up at Walmart/Dollar Tree.
Can we bring craft supplies too?
Absolutely! Feel free to bring anything you would like to use or ask us to buy it before your visit.
What other things should we bring for our stay at the Center?
Experienced mission trip participants recommend the following: earplugs, sheets, blankets, pillows, cameras, toiletries, bug repellant, comfortable shoes and clothing, and folding camping chairs for the site visits for those who may not be comfortable on the ground.
About the Camp Sites
What time do we need to be at site each day?
Loading up will be dependent on how much help you have, how many vehicles, and prep the night before more than anything. Typically, based on summer-time sleeping in, our children are ready for breakfast and fun by 10:30.
Do we pack a brown bag lunch for ourselves and take it to the site or eat when we return?
Either way is fine though eating together is a nice way to build relationships with the children and give them nice one-on-one time with your group members.
Will there be water at the camp site?
We do have 3 large-capacity water coolers (kind with spouts) for taking drinking water to the site each day.
How many kids are at each site?
It depends on the site. There can be between 10 and 70 children, and we'll match your group to the site that makes most sense. Because participation varies over the week, it's always best to have more material than you think you'll need. The number of children that come out on a particular day is often unpredictable.
Do the kids speak English?
Not necessarily. Depending on which site you visit, the preschool children may not and those who are in school typically will. The adults often will not, but it's nice when they come out to watch and help.
Are there any bug issues that we should be aware of in advance?
Yes. We recommend using bug repellent for mosquitoes.
What does a typical day look like at Camp Craddock?
9:45                Leave Center, loaded for day
10:05              Arrive at school to pick up food
10:15              Arrive on site and set up tent, table, etc.
10:30              Camp Craddock
12:00              Serve/eat lunch with children
12:30              Return to the Center for lunch #2 and a nap!
1:00-(varies)   Complete tasks around the Center, participate in a debriefing one day, learn about the Center one day, have fun and enjoy the activities and towns of the North Georgia mountains!
Are there tents at the Center that we can bring to the camp site?
We have three canopy tents that can be used.
If we were to take pictures of our youth working with kids, is this permissible or would we need a release?
Generally, if the kids are comfortable with it and there are no geographical (other than southern Appalachia) or personal identifiers used, it's fine.
Will we have access to The Story Express?
Each site gets a visit from our mobile library once a week during the summer. Your group is welcome to drive the Story Express and deliver books in addition to hosting camp.
Things the Craddock Center Needs
Have you had kitchen items donated or are you interested in any and all kitchen bakeware and cookware we can bring?
We are certainly not over capacity. Check out our list of items we have, and if you see something that you think would be useful for other groups to have that is not on the list, we would be very grateful to have it.
General
What time should we arrive on Sunday?
There is a brief orientation/tour of the Center on Sunday, so groups typically arrive by late afternoon; or as soon as they can arrive.
What do we do with trash?
The center has a weekly trash service.
What has to be done before we leave?
We will have a cleanup task list available before your departure day.
 A Sample Day of Camp Craddock Curriculum
Bucket 1: A Sick Day for Amos McGee
 Access Pinterest bucket by clicking here.
Materials Needed
baby wipes (to clean hands/feet after you're done!)
finger paint in various colors
thick paper
paintbrushes and/or markers to add details to handprints
paper plates
googly eyes
hula hoop
Kleenex boxes
Countable things (pom poms, small blocks, dry beans, etc.)
blindfolds (optional)
Get Started Song
Motions
Kids love to sing this one faster and faster! Repeat each line four times
Baby shark, doo, doo, doo, doo, doo, doo
Momma shark, doo, doo, doo, doo, doo, doo
Daddy shark, doo, doo, doo, doo, doo, doo
Sunny day, doo, doo, doo, doo, doo, doo
Going swimming, doo, doo, doo, doo, doo, doo
Tidal wave, doo, doo, doo, doo, doo, doo
Shark attack, doo, doo, doo, doo, doo, doo
We're swimming fast, doo, doo, doo, doo, doo, doo
We're safe at last, doo, doo, doo, doo, doo, doo
Word of the Day
Can you think of any animals that sleep during the day and stay up all night? (fireflies, bats, owls, baby brothers, etc.) Can you think of the word that means to sleep during the day and stay up at night?
The word is nocturnal! Animals that are awake during the day and that sleep at night are diurnal animals. Can you think of any animals that are diurnal? (dogs, butterflies, horses, birds, etc.)
Story
A Sick Day for Amos McGee
Why doesn't Amos McGee go into work? (Standard CCSS.ELA-LITERACY.RL.K.1)
Do you think Amos is a good friend to the animals? Why or why not? What do you think makes a good friend? (CCSS.ELA-LITERACY.RL.K.9)
Amos McGee has some unusual and unlikely friends. Can you think of any other stories where characters are friends when you wouldn't expect them to be?
If you could pick an animal at the zoo to be Amos McGee's friend, which animal would you pick? If you could pick one game to play with Amos McGee to make him feel better when he was sick, what would you pick?
Song
Five Elephants in the Bathtub
Motions and lyrics:
One elephant in the bathtub
Going for a swim.
Knock, Knock,
(Clap twice with "Knock, Knock.")
Splash, Splash,
(Slap knees twice with "Splash, Splash.")
Come on in!
(Motion with both hands to come in.)
Two elephants elephants in the bathtub
Going for a swim.
Knock, Knock,
Splash, Splash,
Come on in!
Three elephants in the bathtub
Going for a swim.
Knock, Knock,
Splash, Splash,
Come on in!
Four elephants elephants in the bathtub
Going for a swim.
Knock, Knock,
Splash, Splash,
Come on in!
Five elephants elephants in the bathtub
Going for a swim.
Knock, Knock,
Splash, Splash,
They all fell in!
PMA
Sick Day Tag
A tag game that will wear your kids out!!
Make really big boundaries.
One person is "it." This person has to chase the others. When he tags someone, that person "gets sick" and must lay down with both hands and feet sticking straight up. In order for the sick person to feel better, four people must tag one limb each.
Once someone has been a "sick kid" three times (this is on the honor system), they are now "it". It's always possible to have multiple people being "it" and makes it crazier when you don't know who to run from!
***This activity works well for campers of all ages***
PMA 2
Teamed Up Animals Tag
The animals have to work together to get to Amos McGee so they can make him feel better!
Form two equal lines with players in a single file line.
Each player reaches his left hand through their legs and grabs the right hand of the person behind them. This forms the Animal Chain.
The object of the game is to have each group run around a given point or person and back to a place without breaking. Any time a team breaks, the kids have to run back and start over.
***This game works well for campers of all ages, but it can be easier if you break campers into teams based on height***
Circle Game
Hula Hoop Help
This is a quick, fun, game that can be used on any day.
Have your kids stand in a big circle, but still close enough to grab hands.
Put a hula hoop on one kids arm and then have everyone join hands.
The goal is to move the hula hoop around the circle without any kids letting go of each other's hands!
***This activity works well for campers of all ages***
Math Activity
Blind Team Addition!
Materials:
Kleenex boxes
Countable things (pom poms, small blocks, dry beans, etc.)
Blindfolds (optional)
Before each round, have the counselors hide two Kleenex boxes from campers and fill each with an easily countable (and age appropriate) number of beans (or other countable items). Be sure you know how many beans are in each box for the next step! The boxes could be color coded to accommodate different ages (e.g., blue box is for preschoolers, green box is for primary grades, etc.).
Have campers pair up, preferably with other campers of the same age. Call each pair forward, blindfold each kid (or just ask them to close their eyes), and have them try to feel how many objects are in their box.
Once they have both got the right number, ask them to complete an age appropriate math problem with their two numbers (ex. If Erica's box has 7 beans, and Carlos's box has 4, you could say "7 beans take away 4 is????" or "Erica has 7 beans and Carlos has 4. How many total beans do they have?")
***For younger kids, you can just have them count their beans and not do any arithmetic. For older kids, you can give more complicated problems, OR add in more boxes and numbers that they have to try to add without pencil and paper. Get creative with the rules and find something that works best for your group!***
Craft
Handprint Animals
Materials Needed:
Baby wipes (to clean hands/feet after you're done!)
Finger paint in various colors
thick paper
paintbrushes and/or markers to add details to paintings once you've done your handprint
Paper plates
googly eyes

Photo courtesy of craftymorning.com
http://www.craftymorning.com/fun-zoo-animal-handprint-crafts-kids/
Who doesn't love to get their hands a little dirty?
This craft is simple but FUN! Fill paper plates with enough paint to dip a whole hand in. Have yoru kids dip their hands in paint and then on the paper. From there, they can keep adding details with their fingers, or use a paintbrush or marker to add eyes, ears, and anything else they might want.
***This activity works well for campers of all ages***